The Instructors
Brianna Cruden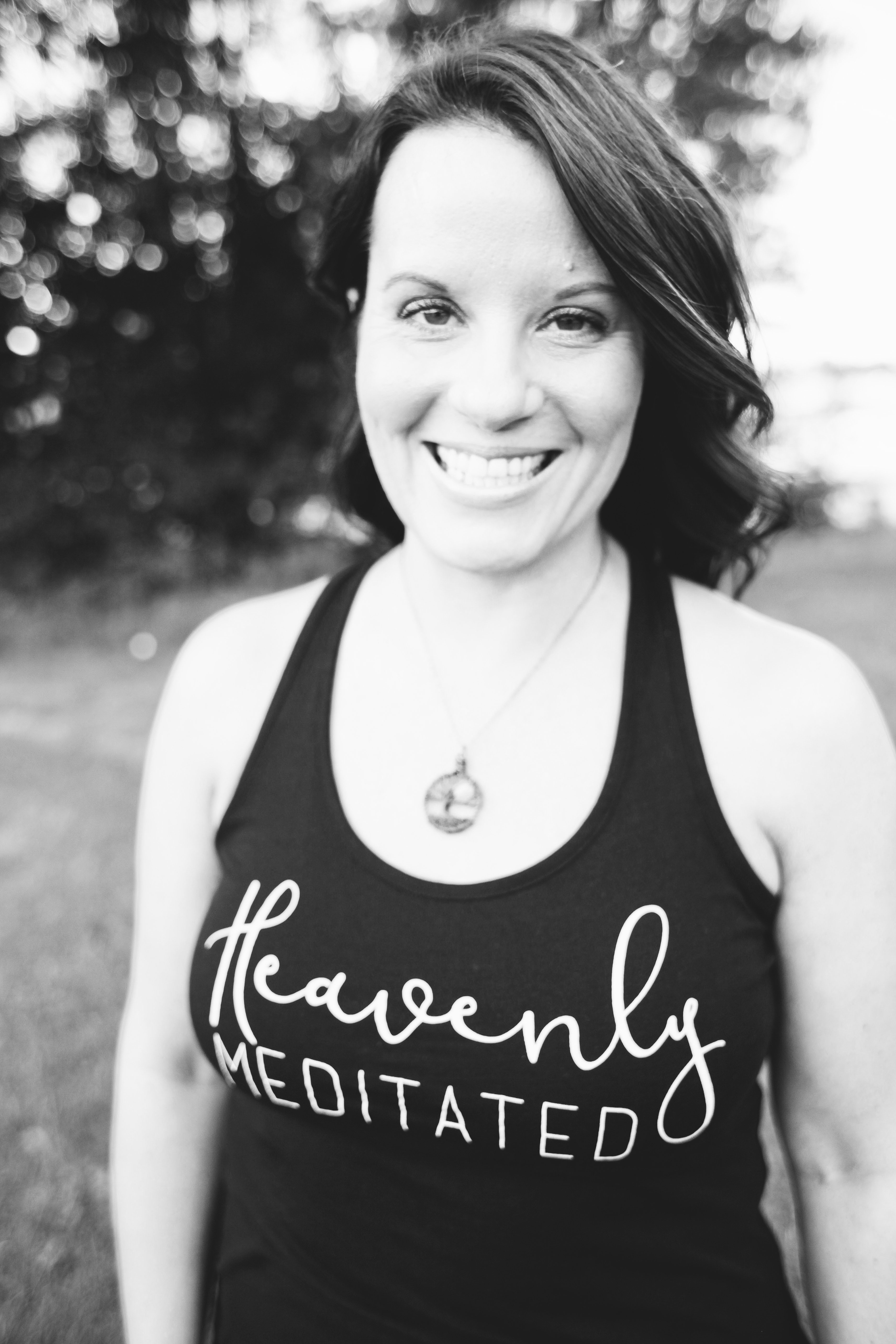 photo by Carolina Gruters
Brianna's passion for yoga began when she was diagnosed with an auto immune disease and her body could no longer do what it normally did. Her doctor suggested yoga. Her first time attending class if her body could have spoke it would have said "Thank You".. Now she always says - "Our body wants to tell us things and we need to try harder to listen".
Brianna's first step in making yoga a foundation of physical and mental well-being in her life was to become a Les Mills Bodyflow instructor. Her continued passion for yoga gave her the desire to attend more training. Brianna then attended Yogafit 200 hr instructor training and followed with Yogafit 100 hr Warriors Trauma Sensitive Instructor training. Brianna is currently enrolled with YogaFaith to complete he 200 hr RYT.
Brianna's relationship with the Lord only strengthened with her practice and when she does Yoga she's able to still her soul and allow the Holy Spirit to speak. When God spoke to her to start a Christ Centered yoga practice she knew that Breath of Life was in response to being obedient to his call. Her passion to continue to grow Breath of Life is evident and her desire to spread the good news is even greater.
Brianna Cruden
200 hr RYT , 100 hr Trauma Sensitive Yoga Instructor, Les Mills BodyFlow instructor, Prenatal Yoga certified, Seniors Yoga certified, Yoga for Mental Health certified, Kids/Storytelling Yoga certified, Caregiver Yoga certified, YogaFaith 200 hr RYT ( in training)



Christa Byrd

Photo by Carolina Gruters
200 hr RYT and Revelation Wellness Instructor.
As a practitioner of yoga for many years, I had my "aha" moment in the summer of 2017 when the sudden passing of my father in law led me into Brianna's Friday morning flow down class. Here in this class in the meditation, the quiet stillness I was able to release the grief and sadness I was holding inside and it was here that I began to pray.
During yoga class in those quiet moments when the teacher instructed "be here in this space, in this moment and breathe" I started inviting God into that space, into those quiet moments. I longed to be in his presence and to feel him there with me and unlike any other place in my busy life, yoga is where I finally slowed down long enough to hear him speak.
First, it was a prompting to take yoga teacher training, because if this powerful connection to God and to peace was what I was experiencing in class maybe I could lead others to find that path too. But little did I know that God had much bigger plans! As I started my teacher training I felt very strongly led and guided by meeting other Christians experiencing the same mindful interactions with God in their practice. God was bringing people into my life to guide me to the place where we are today. God moved in my heart to speak with Brianna about coming together to teach Breath of Life classes to bring her dream to fruition and to create a yoga and wellness movement here in Middle Georgia that was focused on our one true God, Jesus Christ.

I believe that in order to be whole and healthy we need to start inside first. The deepest place in our being, the place we invite God to come into. And that without that spiritual cleansing God gives us inside nothing we do on the outside matters.
Do you not know that you are God's temple and that God's spirit dwells in you? 1 Corinthians 3:16